Creatively interpreting the festival
Each year we commission an artist or illustrator to produce a series of works to interpret the book festival as they see it.
This year, we're delighted to be working with illustrator and calligrapher Jill Calder to bring a refreshing new look to celebrate the festival's 20th year.
Look out for her amazing work in our programme, on posters and across all our digital and social media postings.
Find out more about Jill and her work at her website and on Instagram.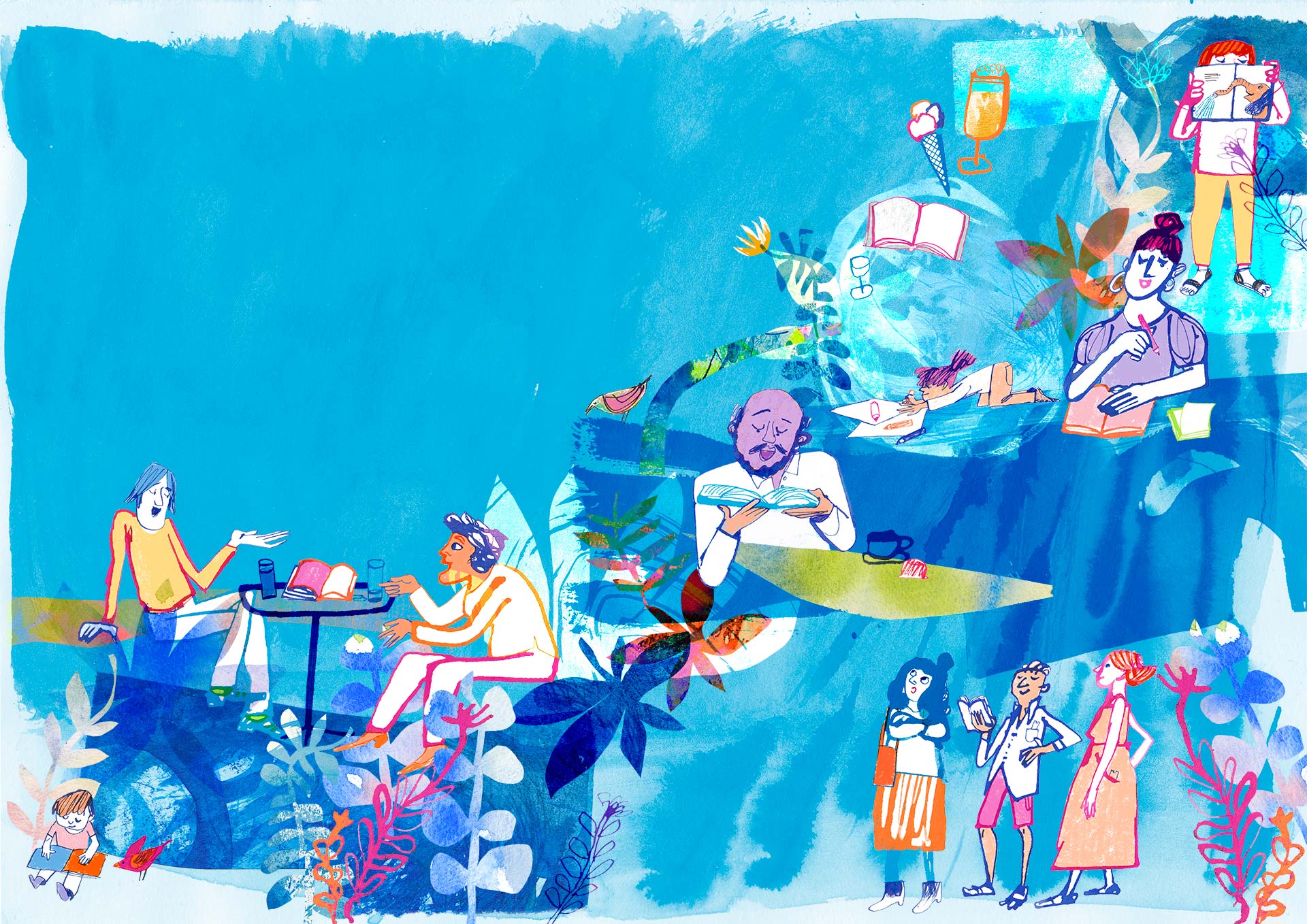 Most Recent Festival Artists & Illustrators
Read all about our previous commissioned artists and view their work.