Introducing Tom Morgan-Jones
Each year we commission an artist or illustrator to produce a series of works to interpret the book festival as they see it. This year, illustrator and satirist Tom Morgan-Jones produced five individual artworks under the theme of 'a different way of looking' which you will see across all our marketing and social media postings to promote our Festival Online 2020 programme.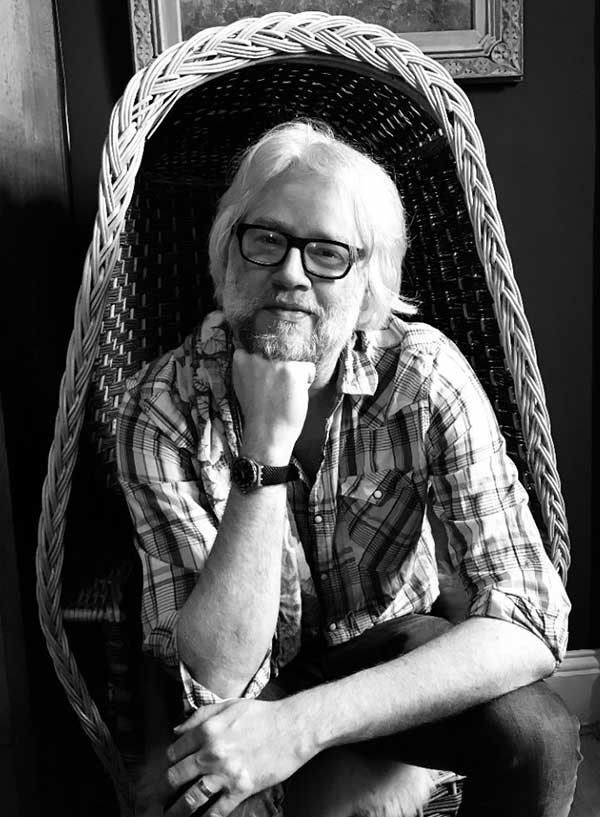 Tom Morgan-Jones is a dip-pen artist, illustrator and satirist born in Sussex and now living by the sea in Edinburgh. He has been drawing since he could hold a felt-tip pen and studied illustration at Cambridge School of Art. He has won an Association of Illustrators' Medal and a British Design and Art Direction Yellow Pencil. He is one third of satirical boardgame company Terror Bull Games, whose international cult hit War on Terror: The Boardgame was exhibited in the Berlin Academy of Arts and featured on TV's The IT Crowd, and is held in the collections of GOMA, the V&A, the Nobel Peace Centre and the Imperial War Museum. It was also classified as a dangerous weapon by the police. After testing, the Ministry of Defence said it had no value as a terrorist training tool, but is 'a damn fine game'.
Tom illustrates for books, magazines and newspapers, working extensively in children's books where his 70+ publications include his own picture book The Red Dread. His work has appeared on the sides of buses, milk cartons and projected 10 feet high as a backdrop for poets, bands and other performers in 'live-draw' performances across Scotland and further afield. Last year a notable outing was with the National Theatre of Scotland in their Dear Europe production.
You can find out more about Tom here:
www.inkymess.com
@tommorganjones
A Different Way of Looking