Saltire Roofing & Building Family Series
Get set for twelve whole weeks of sensational stories, amazing facts, wicked workshops and lots of laughter, in our online events for tots to teens.
At 11am every Sunday from 12 July to 27 September, we'll be joined by your favourite authors and illustrators who can't wait to share their latest books with you! See who's coming by checking the online festival programme and don't forget to browse their amazing books in our online bookshop too.
There will be loads more to look forward to, so keep checking this page for downloadable activity sheets, special features and competitions!
Jill Calder – Make Your Own Rockpool
This month's Family Series feature is Jill Calder, who shows you how to create your very own rockpool book. A rockpool is a calm safe place, where marine life is protected from the wild seas. Our sponsor also knows how important it is to provide protection for our environment.  Saltire Roofing & Building Ltd. has two special members of staff called Green Champions who make sure the company's building works do not disturb wildlife or leave harmful waste behind.
Pamela Butchart – Adventures with Izzy
For August we're putting Pamela Butchart's event in the spotlight. That's because Pamela is an actual teacher… and a really nice one too! Let's face it, teachers need all the support they can get. And our sponsor Saltire Roofing & Building Ltd. does just that, with a programme they are putting in place to support local After-School Clubs for kids living in areas needing an extra boost.
Libby Jackson – Space Explorers
Libby Jackson's been a space engineer and a spaceship flight instructor. She now manages the UK's Human Exploration Programme. This meteoric rise to success all started with a travel guide to Mars which she wrote at the age of 7. It reminded us a little of Steven, the Managing Director of our sponsor Saltire Roofing & Building Ltd. When we asked him what the secret of his success was, he said "Just reach for the stars, work really, really hard and you can become anything you want to be."
Sir Chris Hoy – Be Amazing!
As a child, Chris Hoy never dreamed he would be an Olympic medallist. In his book he reveals it was learning to believe in himself (okay, also a bit of exercise) that made him a champion. We couldn't have found a more appropriate finale for the Saltire Roofing & Building Family Series, a company that not only believes in the benefits of sport for both body and mind, but supports them, through events such as this, as well as local charity cycle sportive, Tour de Lauder.
Our annual Schools Gala Day offers fantastic opportunities for young readers and writers from across the Scottish Borders to become actively involved in the world of writing, to explore their own creativity, and have fun with words.
Last year's celebration in September 2019 was one of the single biggest annual schools events held in the South of Scotland, where more than 1,100 nursery and primary school pupils joined master storytellers and artists for a day packed with captivating stories and characters.
Our schools events are developed with the support of key partners, the National Library of Scotland and LIVE Borders.
Click on the button below to view and download last year's programme.
Saltire Roofing & Building
Returning in 2021 on Sat 19 & Sun 20 June with an action-packed weekend of surprises, delights and LOTS of fun!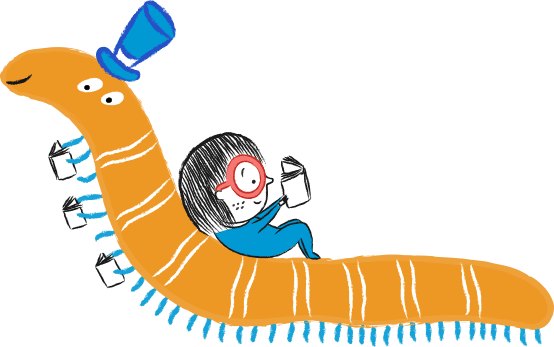 Get social with the Borders Book Festival
From Instagram to Facebook and Twitter, we'll be keeping our social media channels up to date throughout the festival.
Like, follow and share your festival experiences with us.