Welcome to one of the UK's friendliest book festivals
Get set for a memorable weekend when we return to Melrose 16-19 June 2022, with more than 100 events for all ages - and entry to Harmony Garden and McInroy & Wood Orchard is FREE! The festival has grown over the years to be more than just books. Discover health and wellbeing classes and drop-in sessions, film, music, comedy and workshops as well as fine food and drink from the Borders and Scotland in the McInroy & Wood Orchard.
The Borders Book Festival is delighted to be welcoming everyone back to Harmony Garden this year, whilst continuing to be conscious of Covid-19. We've reduced capacities in our marquees, will maintain hand sanitisers on our sites, and, although the wearing of masks is no longer mandatory, they will be available for free in our venues for those who would like one. We want our audience to enjoy being back whilst feeling comfortable.
HARMONY GARDEN
This is where you'll find three of our main event marquees as well as our bookshop. If you fancy a tipple the Harmony Bar is open till late. The festival box office is located at the main entrance to Harmony Garden.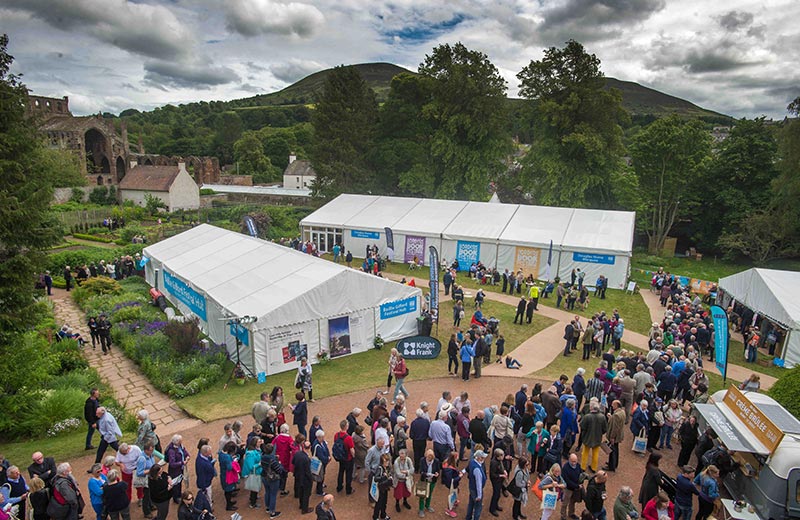 THE MCINROY & WOOD ORCHARD
The McInroy & Wood Orchard is home to the Big Top, as well as the Storytelling Tent. You'll also find a well-stocked food village and bar.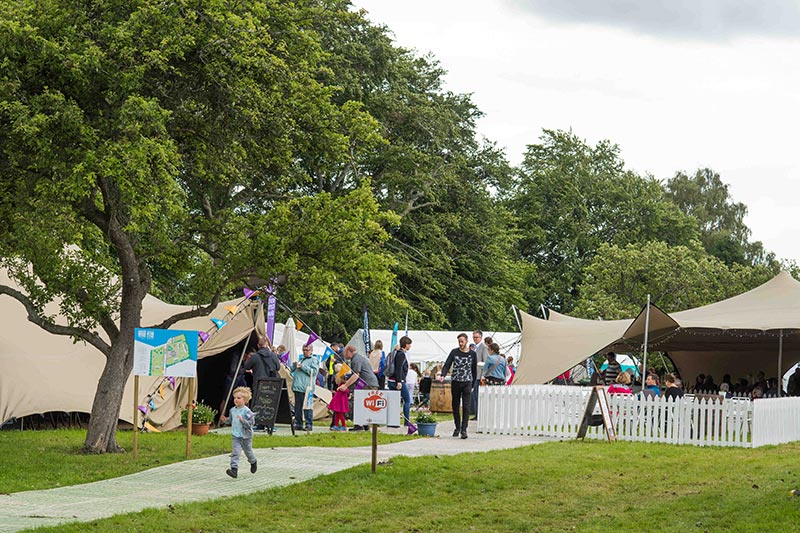 TRIMONTIUM AT THE FESTIVAL
In August 2021 the New Trimontium Museum opened in Melrose, with HRH the Duke of Gloucester presiding over the gala opening in April. It proved immediately popular as visitors were fascinated by the story of the Romans in Scotland. The Trimontium Trust and Borders Book Festival are delighted to be in partnership this year. Abbey House, just over the wall from Harmony Garden, will see a special programme of author events focusing on Rome's history, and on Saturday 18 June there will be some family fun with ballista and mosaic workshops.
All Trimontium at the Festival author events are in the Trimontium Marquee at Abbey House, with family fun sessions taking place within the house itself.
*SPECIAL OFFER* If ticket holders for any Borders Book Festival event present proof of purchase, entry to the new Trimontium Museum will be free throughout the festival.
YEAR OF STORIES 2022
Stories are at the core of our lives. We all live an autobiography, we grapple each day with the realities of non-fiction and we dream in novels. We have been supported by EventScotland as part of the Year of Stories 2022, and to celebrate this special year, we have an exciting strand of events to spotlight the wealth of stories inspired by, written, or created in Scotland. These events are woven throughout the four-day festival, and involve some of Scotland's finest writers, thinkers, and performers.
Check out our programme for details.
BRING THE KIDS
Our Family Book Festival offers a wonderful selection of events with some of today's best-loved authors for children and there are lots of free activities to enjoy. Some of the events in the adult programme may also be suitable for children. They will be clearly identified, with age suitability highlighted, where appropriate.
All accompanying adults go free! We're delighted to announce that there is NO ENTRY CHARGE for adults accompanying children to Family Book Festival events. Please note that all events are ticketed, so remember to put your FREE adult ticket in the basket at the time of booking.
Check out the Family Book Festival Programme!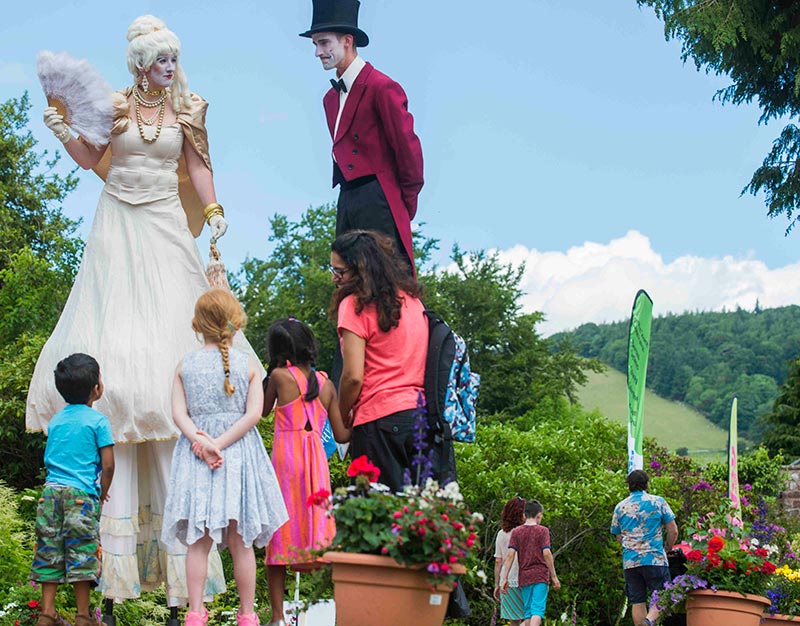 TV, RADIO & PHOTOGRAPHY
You might just come across a TV camera or a large microphone if you're attending the festival, so make sure you're camera ready; you might end up on the news!
The book festival employs a roving photographer and cameraman who will be taking photos and videos of events and visitors for promotional use.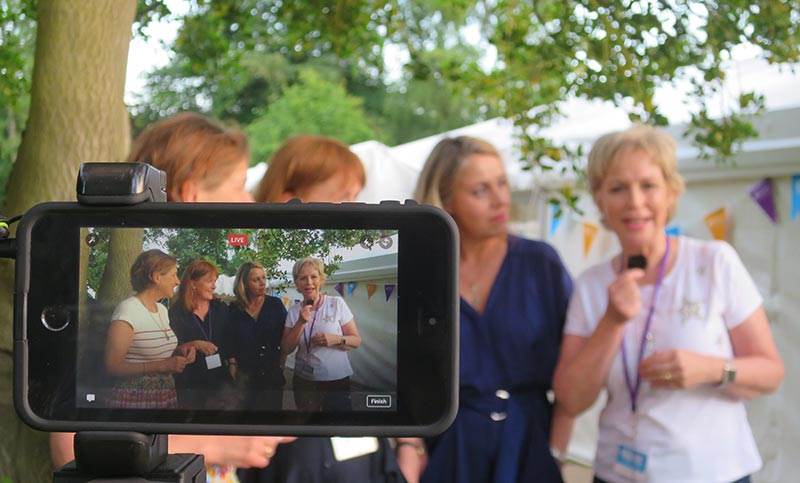 MOVING IMAGES SOLAR POWERED CINEMA CARAVAN
Moving Images is a solar powered cinema in a converted vintage caravan seating 6-8 people. During the festival weekend the cinema will be parked on St Mary's Road, with screenings of short films that use poetry, text and spoken word to portray and investigate ideas of community and our relationships with nature.
Screenings are FREE, and listings for the films can be viewed on the board beside the cinema caravan.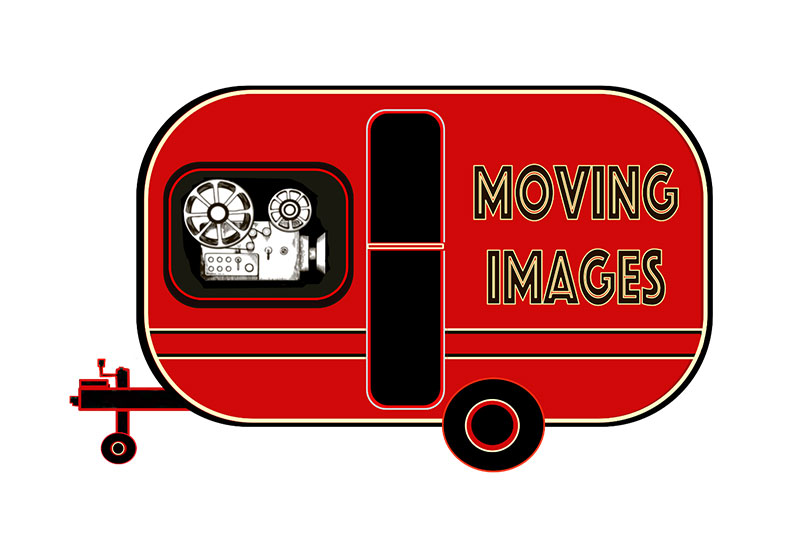 BSL EVENTS
A selection of events will be supported by a BSL (British Sign Language) interpreter. See the BSL icon to identify these events.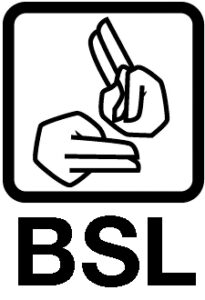 Help keep Borders Book Festival alive!
The many challenges caused by Covid-19 and the subsequent loss of ticket revenue and book sales over the last couple of years is having a big impact on us. As a charity we rely heavily on the support and generosity of our regular Borders Book Festival goers.
If you feel you are able to donate to allow us to continue to deliver the festival in 2022 and beyond, we would be most grateful.