Welcome to one of the UK's friendliest book festivals
Welcome to Borders Book Festival, which each June hosts more than 100 events for all ages - with FREE entry to Harmony Garden and The Orchard! The festival has grown over the years to be more than just books, with health and wellbeing classes and drop-in sessions, film, music, comedy and workshops as well as fine food and drink from the Borders and Scotland in The Orchard.
HARMONY GARDEN
This is where three of our main event marquees are located as well as our bookshop and Harmony Bar. The festival box office is located at the main entrance to Harmony Garden.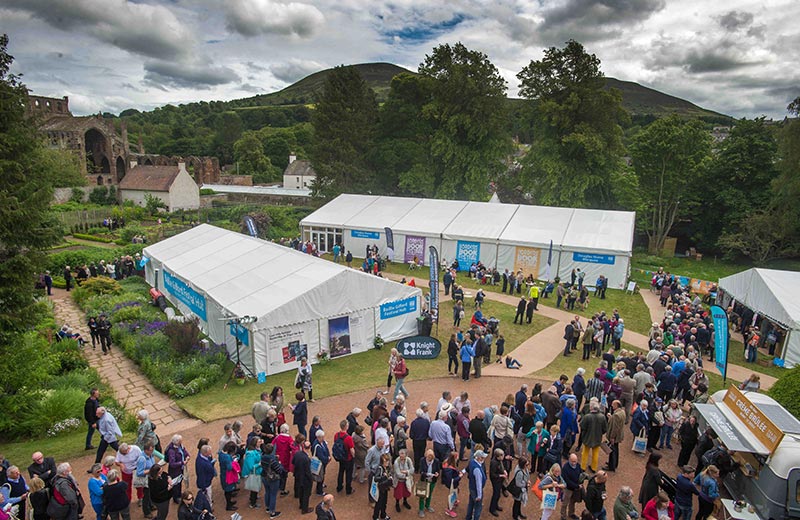 THE ORCHARD
The Orchard is home to the BSW Group Marquee, as well as the Davidson Chalmers Stewart Storytelling Tent. You'll also find a well-stocked food village and bar, Abbotsford Teepee and information stands.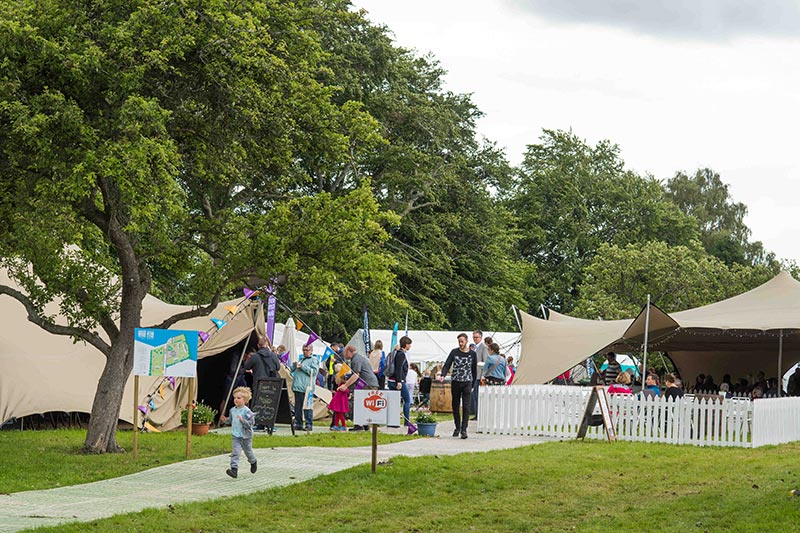 BRING THE KIDS
Our Family Book Festival offers a wonderful selection of events with some of today's best-loved authors for children and there were lots of free activities to enjoy.
All accompanying adults go free! We're delighted to announce that there is NO ENTRY CHARGE for adults accompanying children to Family Book Festival events. Please note that all events are ticketed (unless otherwise stated), so remember to put your FREE adult ticket in the basket at the time of booking.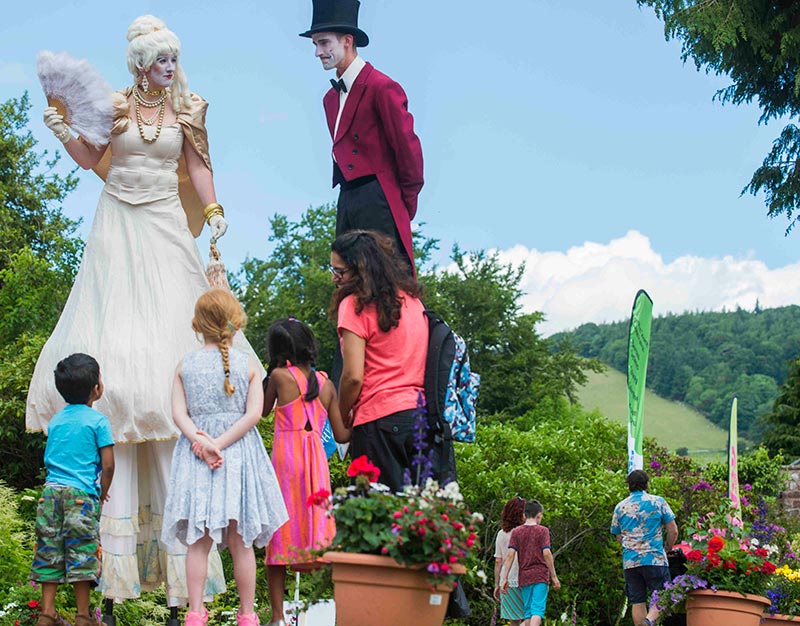 THE HEARTLAND MARKET
We host The Heartland Market over the festival weekend. The market was established by three passionate women to celebrate the artisan makers and shakers of Galashiels and the surrounding area. Their aim is to bring the heart back into the local community and to offer shoppers a unique experience, buying from local creative artisan producers. With something for everyone, you will most certainly find a distinct offering!
TV, RADIO & PHOTOGRAPHY
You might just come across a TV camera or a large microphone if you're attending the festival, so make sure you're camera ready; you might end up on the news!
The book festival employs a roving photographer and cameraman who will be taking photos and videos of events and visitors for promotional use.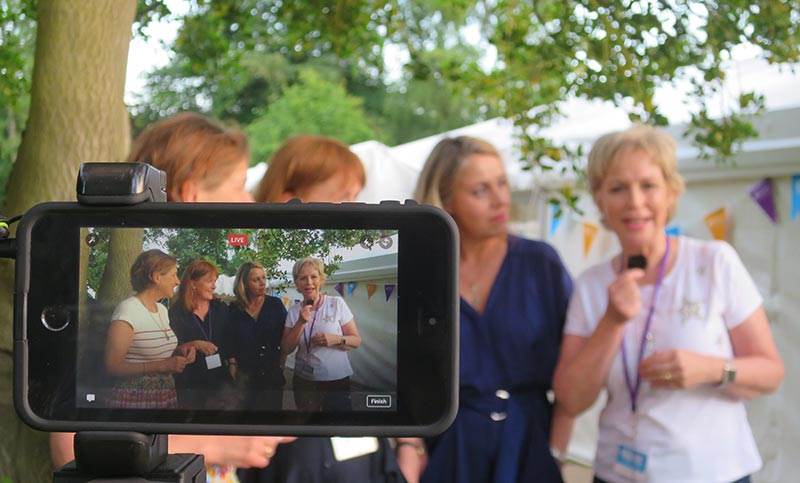 BSL EVENTS
A selection of events will be supported by a BSL (British Sign Language) interpreter. See the BSL icon to identify these events.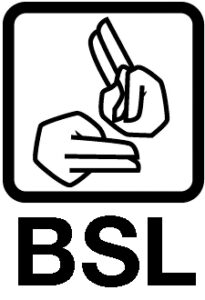 DOGS
Dogs are permitted in The Orchard and Harmony Garden, if well behaved and kept on leads at all times. Please note that dogs are NOT permitted in the fruit and vegetable garden within Harmony Garden. This area will be clearly marked. Please clean up and dispose of any fouling in the general waste bins located next to the toilets.
Assistance dogs ONLY will be admitted to event venues.
Help keep Borders Book Festival alive!
As a charity we rely heavily on the support and generosity of our regular Borders Book Festival goers. If you feel you are able to donate to allow us to continue to deliver the festival in 2023 and beyond, we would be most grateful.