Welcome to one of the UK's friendliest book festivals
Get set for a memorable weekend when we return to Melrose 16-19 June 2022, with more than 100 events for all ages - and entry to Harmony Garden and Orchard is FREE! The festival has grown over the years to be more than just books. Discover health and wellbeing classes and drop in sessions, film, opera, comedy, workshops, youth theatre as well as fine food and drink from the Borders and Scotland in the Orchard.
HARMONY GARDEN
This is where you'll find three of our main event marquees as well as the box office and book shop which are located within the Baillie Gifford Festival Hub. If you fancy a tipple the Harmony Bar is open till late.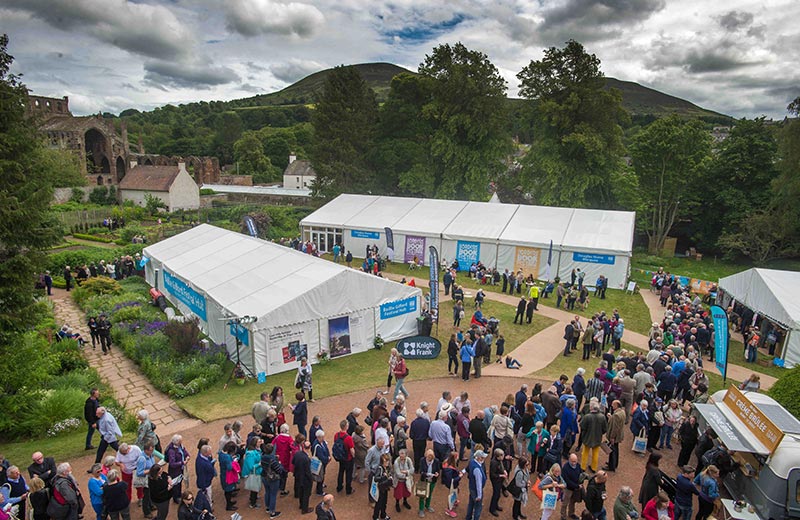 THE ORCHARD
The Orchard is home to the performance marquee, The Orchard Marquee, as well as the Storytelling Tent. You'll also find a well-stocked food village and bar.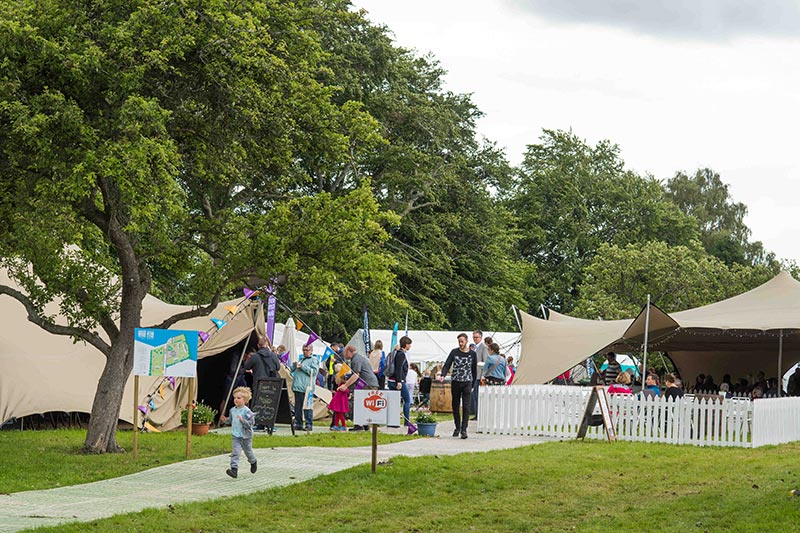 BRING THE KIDS
Our Family Book Festival offers a wonderful selection of events with some of today's best-loved authors for children and there are lots of free activities to enjoy. Some of the events in the adult programme may also be suitable for children. They will be clearly identified, with age suitability highlighted, where appropriate.
All accompanying adults go free! We're delighted to announce that there is NO ENTRY CHARGE for adults accompanying children to Family Book Festival events. Please note that all events are ticketed, so remember to put your FREE adult ticket in the basket at the time of booking.
Check out the Family Book Festival Programme nearer the time!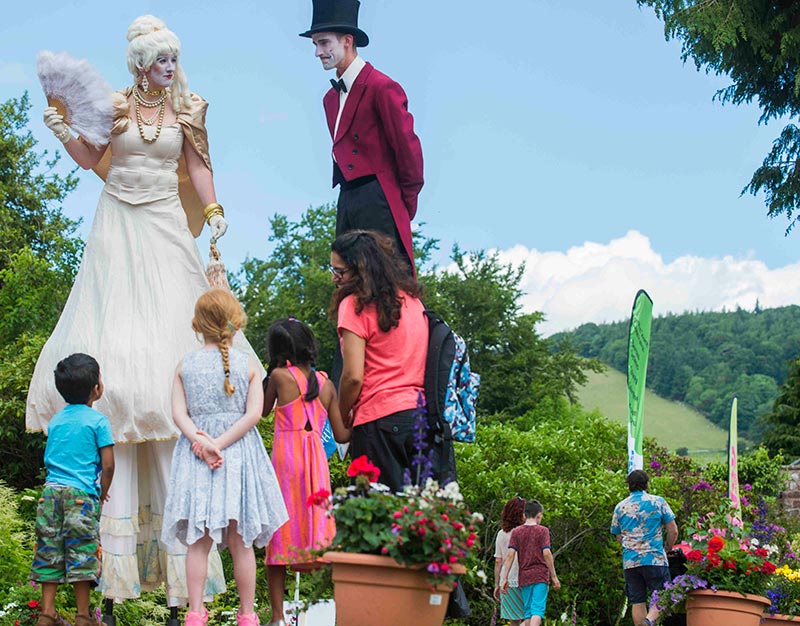 VINTAGE MOBILE CINEMA
During the festival 'Audrey' is parked on St Mary's Road for visitors to admire, photograph or hop aboard. Every day there will be free screenings showing the history of this beautifully restored 1960s mobile cinema. Audiences will also be able to watch fascinating archive footage from around the Scottish Borders.
There will be daily feature film screenings too, with full details available when the programme is published.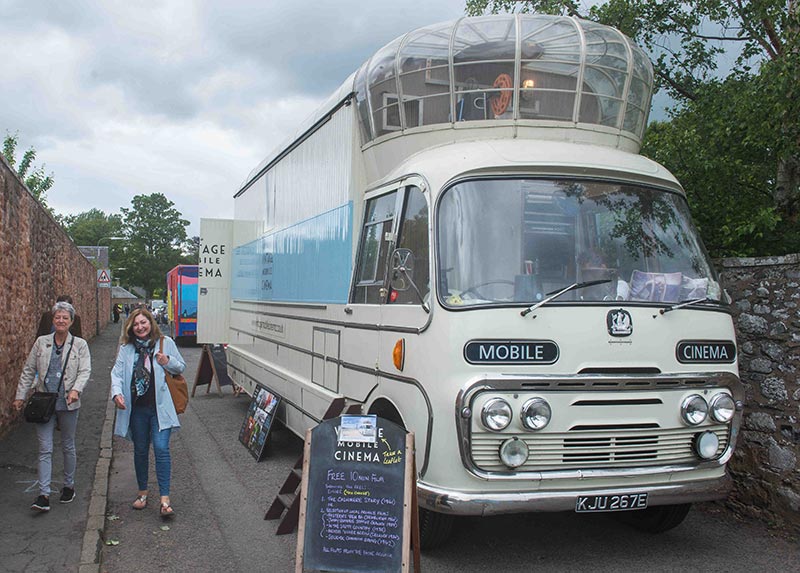 TV, RADIO & PHOTOGRAPHY
You might just come across a TV camera or a large microphone if you're attending the festival. Radio Borders, ITV Border, Visit Scotland and VOMO are normally with us, interviewing authors, chatting to the public and reporting on events – make sure you're camera ready; you might end up on the news!
The book festival employs a roving photographer and cameraman who will be taking photos and videos of events and visitors for promotional use.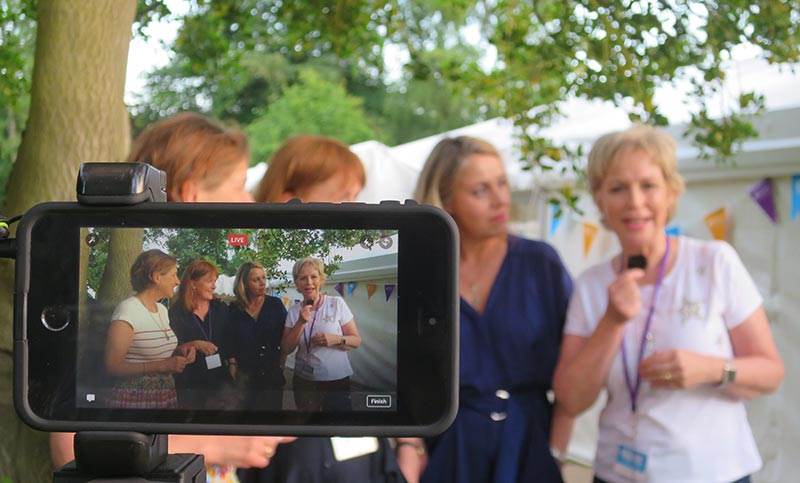 FESTIVAL ARTIST
Each year we commission an artist or illustrator to produce a series of works to interpret the book festival as they see it. Unfortunately, with Covid making things difficult to plan for the 2021 festival, we were unable to commission a festival artist. However, we were lucky to work with the wonderful illustrator, Eilidh Muldoon who kindly allowed us to adapt her drawing of Abbotsford (our festival home in 2021) from her book The Colouring Book of Scotland to adorn our programme and website. Read more about Eilidh and our 2020 festival artist Tom Morgan-Jones on our Festival Art page.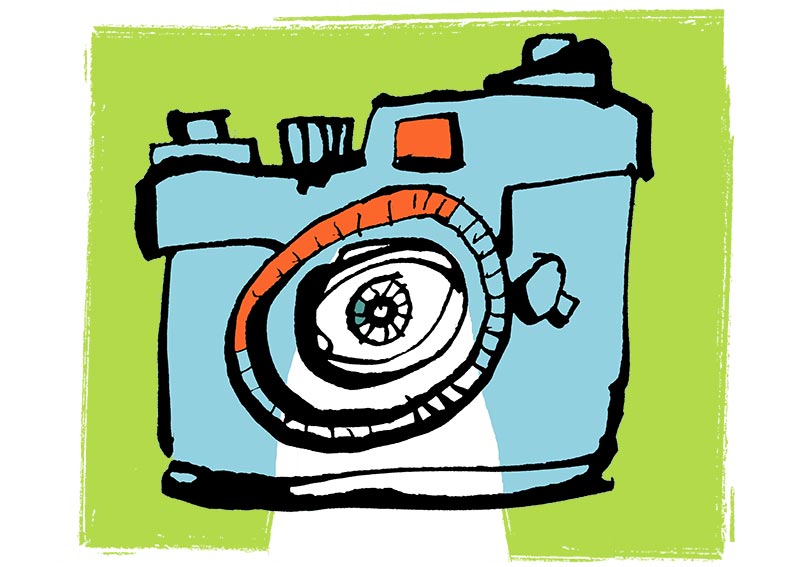 Help keep Borders Book Festival alive!
The cancellation of this year's festival due to Covid-19 and the subsequent loss of ticket revenue and book sales is having a big impact on us. As a charity we rely heavily on the support and generosity of our regular Borders Book Festival goers.
If you feel you are able to donate to allow us to continue to deliver the festival in 2021 and beyond, we would be most grateful.