Welcome to Abbotsford, one of Scotland's most iconic houses, for a special Baillie Gifford Borders Book Festival celebration to mark the 250th anniversary of the birth of Sir Walter Scott.
Get set for a memorable festival when we return to live events at Abbotsford during 2-7 November 2021. Entry to festival site is FREE!
COVID NOTICE
Please check our website regularly, and especially just before you leave to visit the book festival in person - details may change at short notice as we adapt to updates in regulations.
We're working with the Scottish Government, Scottish Borders Council and other authorities to implement appropriate measures to deliver a safe event for everyone visiting or working at our festival this year. These include regular cleaning and contactless ticketing. Audience numbers are limited in venues to maintain distancing, and face masks will be required to be worn in all indoor spaces. Our plans will be adjusted in response to public health measures as they evolve.
FESTIVAL VENUES
The entrance to Abbotsford is FREE. There will be a box office onsite during the festival at the Abbotsford Visitor Centre.
BAILLIE GIFFORD FESTIVAL HUB
Join us in the Baillie Gifford Festival Hub where you will find the festival bookshop. It is open daily until late throughout our six-day festival and has a great selection of books by all of the authors appearing at this year's event. The Baillie Gifford Festival Hub is also the meeting point for our outdoor Family Book Festival walking events.
All proceeds from our on-site and online bookshops go directly back to the festival.
BOOK SIGNINGS: Authors sign copies of their books after their events. Book signings take place in the Abbotsford Visitor Centre. It is also possible to purchase signed copies of authors' books online. The books will be signed at the festival and posted out from 8th November, once the festival is over.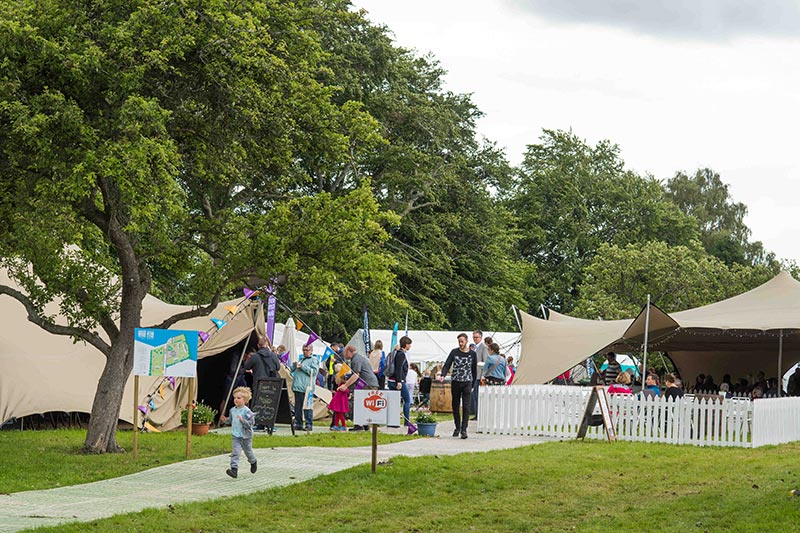 BRING THE KIDS
Our Family Book Festival offers a wonderful selection of events with some of today's best-loved authors for children.
All accompanying adults go free! We're delighted to announce that there is NO ENTRY CHARGE for adults accompanying children to Family Book Festival events. Please note that all events are ticketed, so remember to put your FREE adult ticket in the basket at the time of booking.
Check out the Family Book Festival Programme!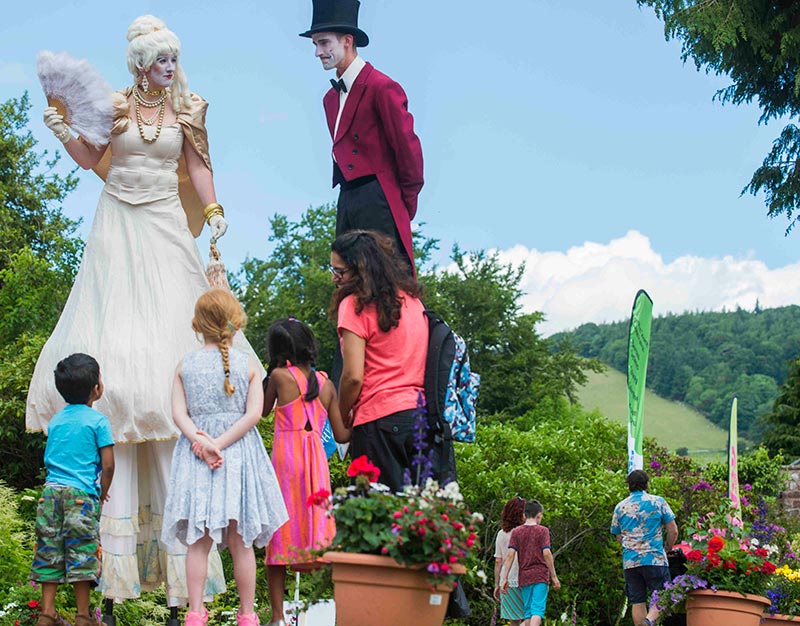 TV, RADIO & PHOTOGRAPHY
You might come across a TV camera or a large microphone if you're attending the festival, as the media will be joining us to interview authors, chat with the public and report on events. Make sure you're camera ready - you might end up on the news! The book festival employs a roving photographer and camera crew who will be taking photos and videos of events and visitors for promotional use.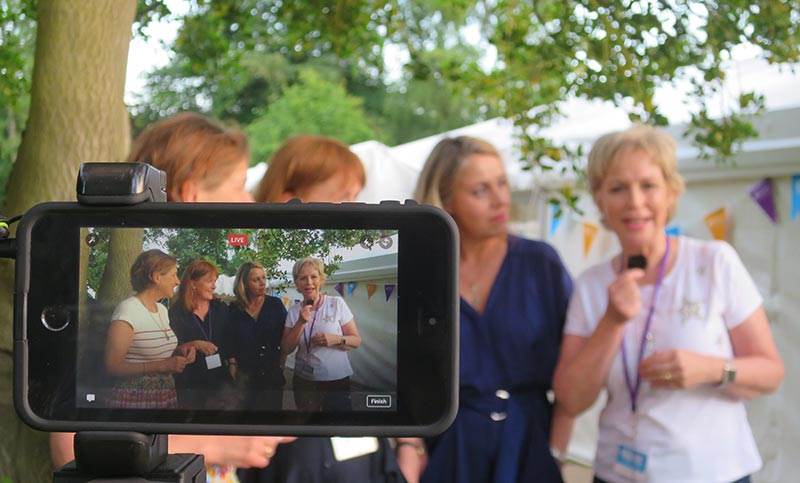 FOOD & DRINK
Those of you who have previously visited the Baillie Gifford Borders Book Festival at our usual home of Harmony Garden in Melrose will already be familiar with our lovely award-winning partners, Hickory, who pride themselves in taking good, honest seasonal produce and ingredients and transforming them into a little bit of heaven on a plate. There are plenty of ways to get your Hickory fix at the festival. Visit them at the Hickory Café, sample some of the finest local beers and spirits at the bar or tuck into some seriously good food from the 'Hickory on Tour' foodie truck.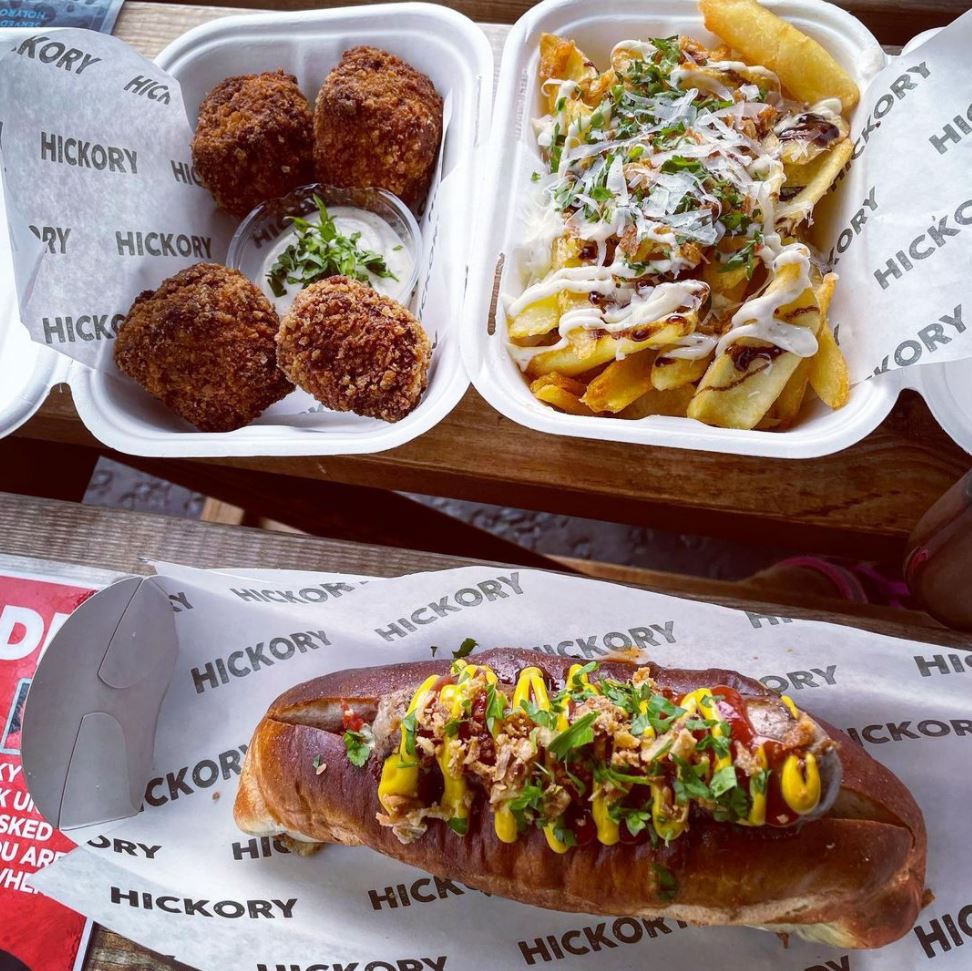 OUT & ABOUT AT ABBOTSFORD
Why not make a day of it, and take time between our festival events to enjoy Abbotsford and its wonderful gardens and woodlands? There's lots of outdoors space for youngsters to play and explore, or you can enjoy a guided tour of Abbotsford, with an introduction to Sir Walter Scott, Scotland's greatest storyteller, and his conundrum castle. Tours available every day. Visit the Abbotsford website for more information and to book.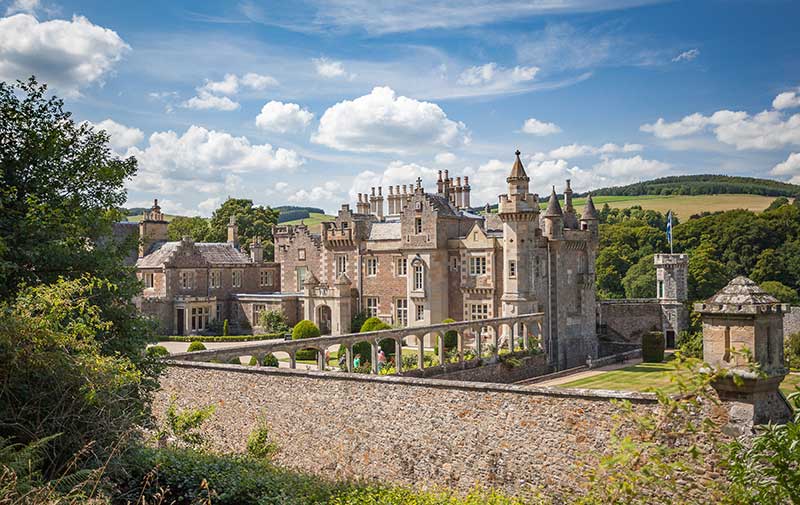 OTHER PLACES TO VISIT
Here in the Scottish Borders we have a host of amazing visitor attractions and, in 2021, two spectacular new spaces opened their doors. In the brand new Trimontium Museum, close by in Melrose, you can learn all about the largest Roman fort and settlement north of Hadrian's Wall while in nearby Galashiels, the Great Tapestry of Scotland is now on show in its purpose-built new visitor centre. The tapestry, made by more than 1,000 hand stitchers tells the story of Scotland's heritage and culture, from 8500 BC to the present day. Both attractions are only a few minutes' drive from Abbotsford so why don't you tie in a visit or two with your trip to the book festival?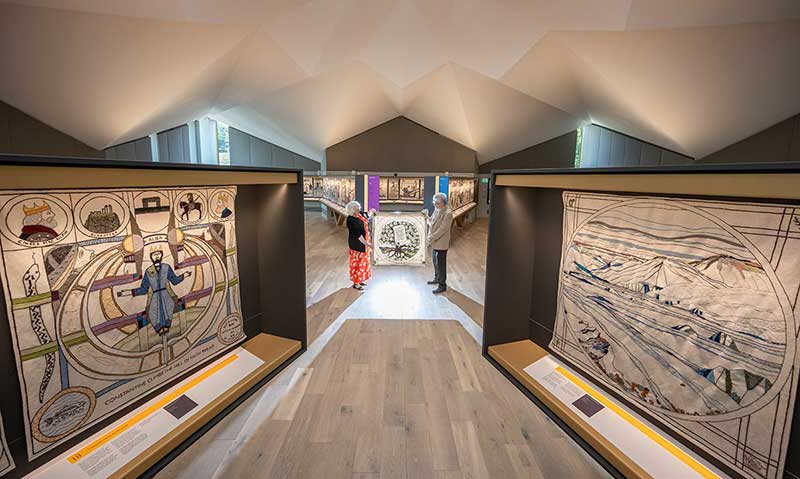 Help keep Borders Book Festival alive!
The cancellation of this year's festival due to Covid-19 and the subsequent loss of ticket revenue and book sales is having a big impact on us. As a charity we rely heavily on the support and generosity of our regular Borders Book Festival goers.
If you feel you are able to donate to allow us to continue to deliver the festival in 2021 and beyond, we would be most grateful.