From seating to parking - all the accessibility info you need in one place
Sound enhancement in venues
We have got hearing loop systems in our three largest venues: Baillie Gifford Marquee, Cullen Kilshaw Marquee and BSW Group Marquee. Simply set your hearing aid to 'T' for access.
Wheelchair access
All venues have wheelchair access. There is also extensive tracking across the festival site to ensure access is as smooth and level as possible.
Seating requests
If you have a wheelchair or you need to sit in a specific area (aisle, etc) please email info@bordersbookfestival.org  with details of your requirements and the events which you're attending at least two days before your event. Due to space and demand we cannot also reserve seats for others in your group – we want to ensure the most accessible seats are available for those who need them.
Companion tickets
If you need a support person or aide to attend events, they are entitled to a free companion ticket. These tickets should be booked at the same as you purchase your own tickets.
BSL interpreted events
A selection of events are scheduled with a BSL interpreter. Look for the tag under each event in the programme or online.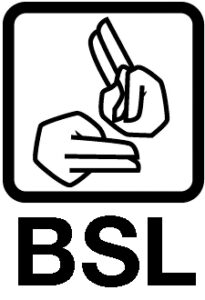 Toilets
We have toilets for everyone, including gender neutral toilets, and wheelchair accessible toilets.
Assistance dogs
Assistance dogs are welcome. Please let us know by emailing info@bordersbookfestival.org  at least two days before your event so we can make sure you are seated somewhere suitable.
Hidden Disabilities Sunflower
Wearing the Hidden Disabilities Sunflower lanyard discreetly indicates to our trained staff that you may need additional support or help as you navigate the festival site and attend events. Lanyards are available at the box office.
Accessibility parking
Although we do have some limited, disabled parking for Blue Badge holders only, we highly recommend using the drop off point on Annay Road, where assistance from a member of the festival team will be available.
Mobility scooters
A small number of mobility scooters will be available to borrow on a first come first served basis. The collection point is located next to the box office. If you wish to book these in advance, please email info@bordersbookfestival.org  with details of your requirements at least two days before your planned visit.