Borders
Book Festival
Online 2020
A different way of looking…
with more than 40 events available
to watch for free
Featured past online events…
If you missed any of our events, or want to watch again, visit our Past Events area where they are available to view.
Baillie Gifford
Borders Book Festival Online 2020
Thank you everyone for joining us this summer across thirteen amazing weeks of our online festival. There have been so many highlights and the great thing is you can still watch everything again, with videos available to view for free until 30 November.
Trust magazine, the free award-winning magazine from Baillie Gifford, is full of insightful articles on the innovations that are transforming the way we live and work, along with exclusive interviews with some of world's most distinguished authors in non-fiction.
Available to read online, download or receive in print.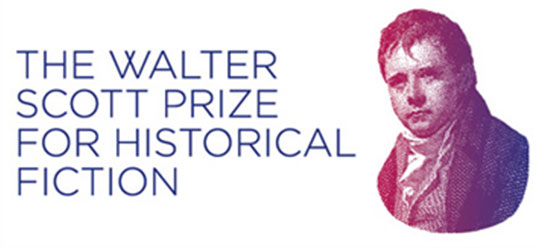 The prestigious Walter Scott Prize for Historical Fiction, founded and sponsored by the Duke and Duchess of Buccleuch, is now in its 11th year. With £25,000 to the winner and £1,000 to all who are shortlisted. Due to the cancellation of the Borders Book Festival 2020, the winner Christine Dwyer Hickey for The Narrow Land was announced live on BBC Radio 4's Front Row. Read more about this year's winner on the Walter Scott Prize website by clicking the button below.
Help keep Borders Book Festival alive!
The cancellation of this year's festival due to Covid-19 and the subsequent loss of ticket revenue and book sales is having a big impact on us. As a charity we rely heavily on the support and generosity of our regular Borders Book Festival goers.
If you feel you are able to donate to allow us to continue to deliver the festival in 2021 and beyond, we would be most grateful.
Get social with the Borders Book Festival
From Instagram to Facebook and Twitter, we'll be keeping our social media channels up to date throughout the festival.
Like, follow and share your festival experiences with us.