Since 2018, the McInroy & Wood Lecture has been bringing global issues to the fore, provoking both intelligent debate and standing ovations at the Borders Book Festival. The 2023 McInroy & Wood Lecture features Kate Bingham, Chair of the UK Vaccine Taskforce, who steered a team of experts to deliver the world's fastest Covid-19 vaccination programme.
The 2023 McInroy & Wood Lecture with Kate Bingham & Tim Hames
The Long Shot: The Inside Story of the Race to Vaccinate Britain is much more than a first draft of history. It is compelling, accessible and an edge of the seat account of how British innovators vaccinated the UK in an amazingly short time. On 3rd April 2020, the likelihood of producing an effective Covid vaccine was 15% at best. By 8th December of that year, the first NHS patient had been vaccinated. The Long Shot reveals how a small, dedicated team, under one woman's tenacious leadership, achieved a scientific miracle. Working from a cottage miles from Westminster, Kate Bingham juggled suppliers, Whitehall, the media circus, political manoeuvres and administrative meddling to pull off something remarkable. This is an unmissable session about something that affected all of us deeply. Chaired by Michael Moore.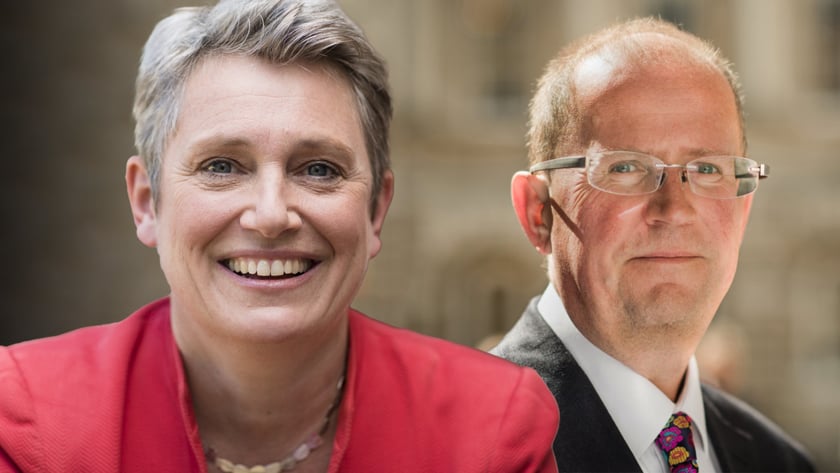 The 2022 McInroy & Wood Lecture with Allan Little
In a brilliant, acutely perceptive analysis for the BBC, Allan wrote 'Vladimir's Putin's invasion of Ukraine has changed the world. We are living in new and more dangerous times – the post-Cold War era that began with the fall of the Berlin Wall is over. It is a rare thing to live through a moment of huge historical consequence and understand in real time that is what it is. In November 1989, I stood on a snow-flecked Wenceslas Square in Prague, the capital of what was then Czechoslovakia, and watched a new world being born. The peoples of Communist Eastern Europe had risen in defiance of their dictatorships. The Berlin Wall had been torn down. A divided Europe was being made whole again.' Allan went on to do the difficult thing in a time of fast-changing events when he set them in a clear historical perspective. Exclusively for the Borders Book Festival, he has developed and adapted his thinking into a compelling lecture.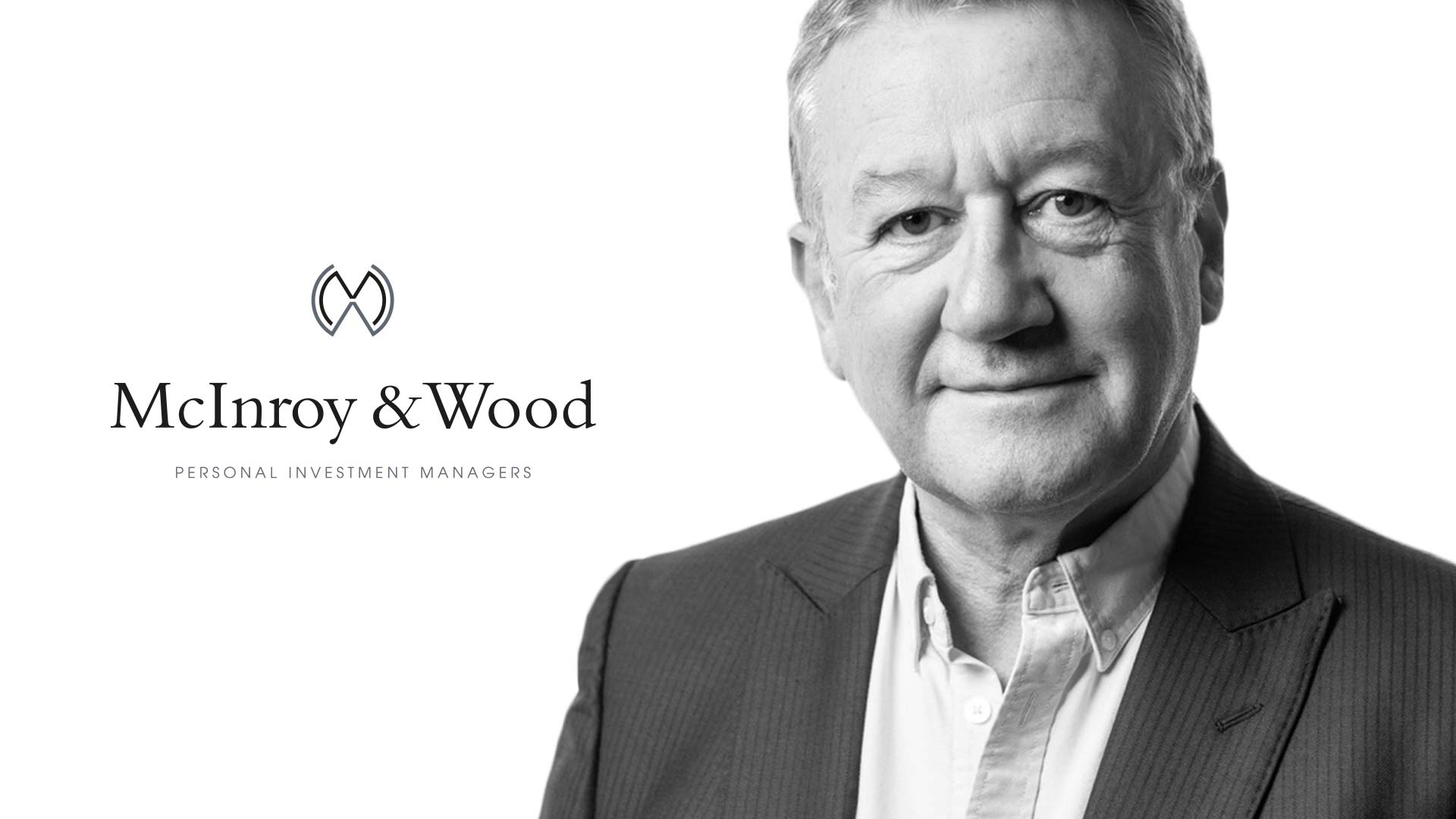 The 2021 McInroy & Wood Lecture with Joe Shute: Forecast – A Diary of the Lost Seasons
This book is simply brilliant – and also very timely as it sheds new light on the most familiar topic of conversation in Britain: the weather. Joe Shute writes for The Daily Telegraph and has travelled all over Britain to discover exactly how, where and why the weather is changing. What has happened to the seasons? Why do flowers bloom in December? Why are summers now so hot and so wet? Where has all the drama we now see in the skies come from? Joe Shute has some answers – and a forecast.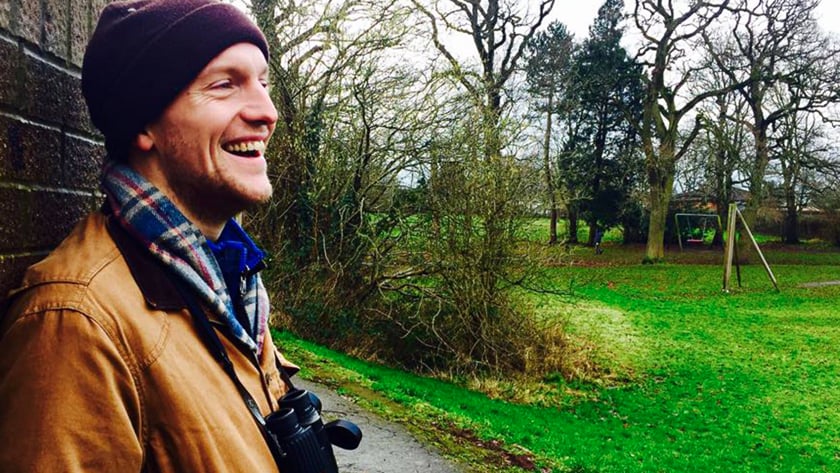 The 2020 McInroy & Wood Lecture with Martin Bell: War and Peacekeeping
Martin Bell's experience of war is peerless. As a reporter, he has covered conflicts in no fewer than eighteen war zones. In 1992 television viewers saw exactly how dangerous his work could be. While recording a piece to camera in Sarajevo, Martin was seriously wounded by shrapnel, some of which he still carries around.
He is uniquely qualified to meditate on the cycle of war across the world as conflicts flare in an apparently ceaseless cycle. What can be done? How can this cycle be broken? His book, War and Peacekeeping, reflects on these questions.
Martin also reflects on the decline in the objective quality of news reporting, the rise of bias, the promulgation of lies and what are labelled 'alternative facts'. His passion and integrity are fabled and War and Peacekeeping has already been hailed as 'thought-provoking and hard-hitting', just like the author himself.
Martin talks to Allan Little, another distinguished reporter who has found himself in the chaos of the world's war zones.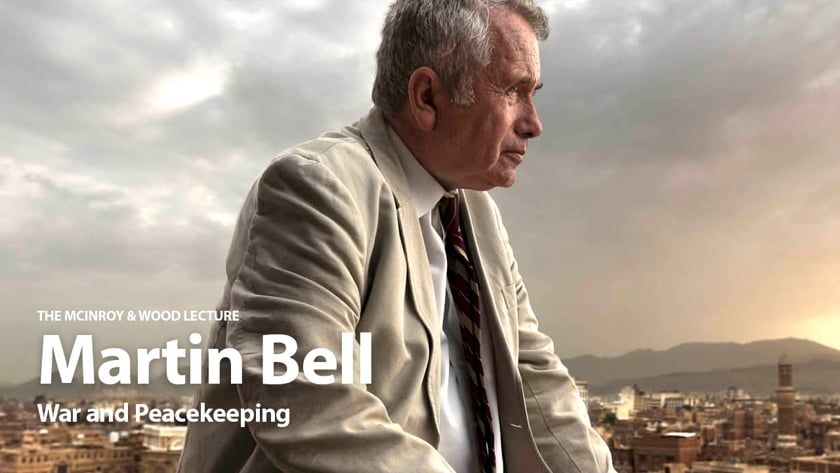 The 2019 McInroy & Wood Lecture with David Nott: War Doctor
This is a remarkable story and one that will move many, even to tears. For more than twenty-five years, David Nott has taken unpaid leave from his job as a general and vascular surgeon with the NHS to volunteer in some of the world's most dangerous war zones. From Sarajevo under siege in 1993, to clandestine hospitals in rebel-held eastern Aleppo, he has carried out life-saving operations and field surgery in the most challenging conditions, and with none of the resources of a major London teaching hospital. Driven both by compassion and passion, the desire to help others and also the thrill of extreme personal danger, he is now acknowledged to be the most experienced trauma surgeon in the world.
But slowly David began to realise that flying into a catastrophe – whether war or natural disaster – was not enough. Local doctors needed to learn how to treat the appalling injuries that war inflicts upon its victims. Since 2015, his foundation has trained other doctors in the art of saving lives threatened by bombs and bullets. War Doctor is his extraordinary story.
The 2018 McInroy & Wood Lecture with Robert Peston
ITV's political editor and presenter of Peston on Sunday, Robert Peston, talks about the mess facing liberal democracy and what can be done to mend the terrible fractures in our society. He looks at what must happen to prevent democracy being subverted by technocratic geniuses with the ability to manipulate social media, what can be done to staunch the widening gap between rich and poor and how to raise living standards for all. Based on his book WTF, this lecture is personal, angry and funny.