From book buying to the finest food & drink from the Borders and beyond
With free entrance to Harmony Gardens and the McInroy & Wood Orchard, you can browse the festival bookshop, with book signings taking place throughout each day, and satisfy your tastebuds with fine food and drink from the food village.
Festival Bookshop
There's lots of space for browsing, buying and book signings and in the corner kids' area, children can sit and read, try some colouring in, and take part in some fun activities.
The bookshop is open from 10am until late – plenty of time for shopping! Book signings take place within the festival bookshop. Please check the board outside the bookshop for signing information.
We run our own bookshop and all proceeds go directly back to the festival.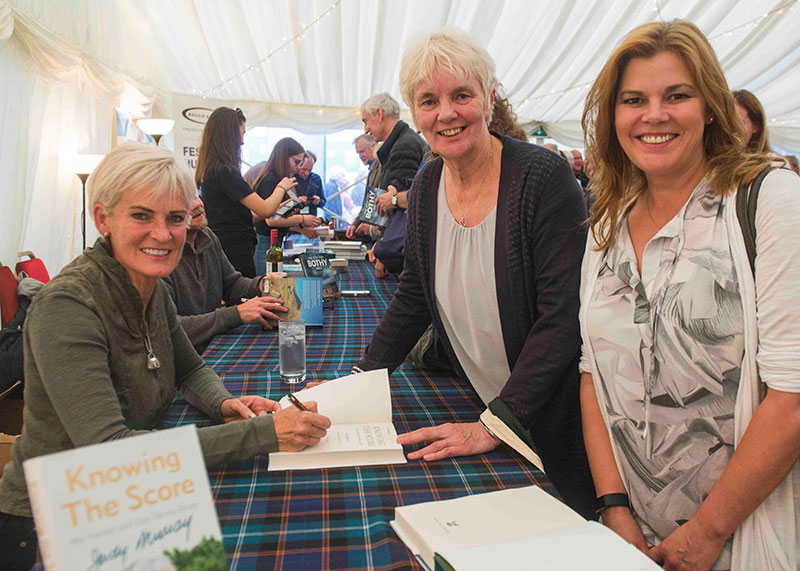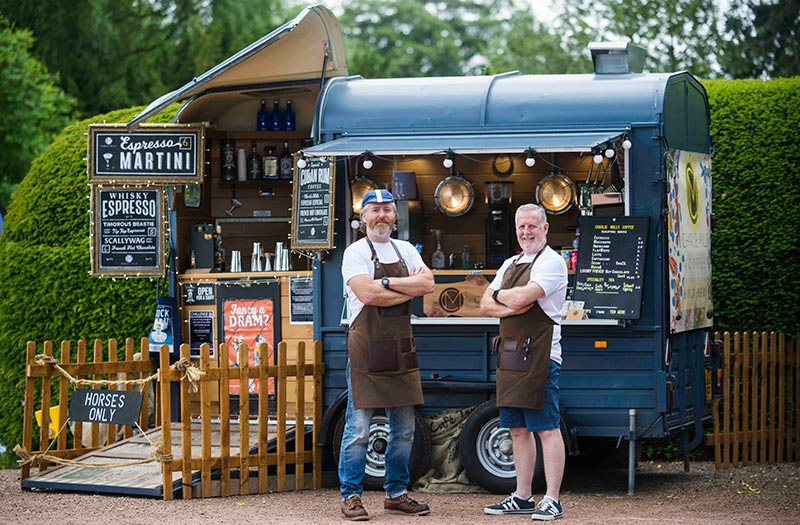 The McInroy & Wood Orchard
Get your taste buds tingling with some of the finest food and drink from across the Borders and Scotland. In a giant stretch tent, Hickory Bars will keep the good cheer flowing with their finest beers, wines and craft gins. While you're there, raise a glass to McInroy & Wood our Key Sponsor, who invite you all to drink in the atmosphere of this magical space, with their additional support this year.
This year's offerings for foodies include the welcome return of Alandas Scottish Seafood, Mimi's Bakehouse's award-winning cakes and the introduction of Greek Street Food with their irresistible chicken gyros, halloumi gyros and seasoned fries. Treat yourself to a tempting wood-fired pizza from Pizza Geeks and why not give the amazing burgers from The Penny Bun a whirl? You can also enjoy great artisan coffees from Bean 'N Gone.
If you're short of time between events, then delicious coffee from Luckie Beans, as well as beer and wine are all available in Harmony Garden.
And don't forget to try the mouth-watering selection of ice creams and sorbets served from 'Beatrix' the traditional  Over Langshaw Farmhouse ice cream bicycle.
The Heartland Market
We're delighted to be hosting The Heartland Market at this year's festival. The market was established by three passionate women to celebrate the artisan makers and shakers of Galashiels and the surrounding area. Their
aim is to bring the heart back into the local community and to offer shoppers a unique experience, buying from local creative artisan producers. With something for everyone, you will most certainly find a distinct offering!
Check out: www.theheartlandmarket.uk